Welcome to Burtness Chevrolet, Inc.
Open Today!

Sales:

8am-6pm

| Call us at: 608-879-0078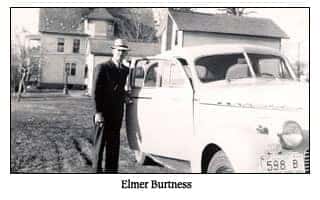 Established in 1921 by Elmer Burtness, Burtness Chevrolet has grown from a small, agricultural Chevrolet dealership and Standard gasoline station into one of the most prominent Chevrolet franchises in southern Wisconsin. Although the gas pumps have long been forgotten, the Bowditch family, which currently owns the dealership, still prides itself on the same principles and values Elmer envisioned: being the leader in outstanding service to customers and their vehicles.

With its small-town roots planted in Orfordville, Wisconsin, Burtness Chevrolet serves customers from southern Wisconsin and northern Illinois. Its customers are loyal. Many have purchased all their vehicles from Burtness. The employees are loyal, too. Burtness employs more than 35 family members, who have more than 400 years of combined dedicated service. Burtness strives to be the employer of choice in the area.
Our award-winning sales department goes beyond the call of duty. If you are looking for a particular car, truck or SUV – with whatever color or options, Burtness will find the perfect vehicle for you at no additional cost. And, if you can't get away from your busy home or work schedule for that needed oil change or service repair, our sales staff or courtesy drivers will pick up your Burtness vehicle from home or work leave you with a vehicle to drive. Your vehicle will then be returned to you promptly upon completion.

Burtness Chevrolet boasts eight ASE-certified and master technicians working with state-of-the-art, factory-certified equipment, which ensures that your vehicle is fixed properly and efficiently the first visit. In fact, General Motors has referred customers to our service department for that hard-to-find electrical or drivability issue. For customers who purchase their new or preowned vehicle from Burtness Chevrolet, our service department has retained a fleet of 20 loaner vehicles for your use while your vehicle is being serviced.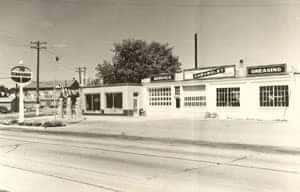 The Burtness Chevrolet family warmly invites you to become part of our extended family. Taking care of our customer is a tradition that Elmer Burtness started and the staff at Burtness Chevrolet still offers today in the same small town where it began more than 80 years ago.
It's been said that at Burtness Chevrolet, "you walk in a customer, and walk out a friend."